Cobbled Memories by Leigh Lambert
Cobbled Memories by Leigh Lambert
Step into Leigh Lambert's latest collection, Cobbled Memories. The new series of Limited Editions transport you to the cobbled streets of childhood, where Lambert's iconic style breathes life into nostalgic scenes of carefree play.
With an expert touch and an eye for detail, Lambert captures the essence of days gone by. Join us in reliving the magic of these cherished moments, beautifully portrayed in this remarkable collection.
Leigh was born and raised in Newcastle-Upon-Tyne, where he resided for the first twenty years of his life. Lambert began to draw as soon as he could hold a pencil, with his family quickly recognising his artistic flair. As he progressed through school his exceptionally detailed creations captured the attentions of his teachers, who admired his canny knack for capturing a view. However, the artist describes himself as mostly self taught, having received no formal art qualifications or training.
Lambert relocated to Warwickshire with his family in 1996, where he focused on the development of his technique. It was on leaving Newcastle that he began to appreciate the nature of his upbringing; what he had once seen as a concrete jungle now seeming strangely beautiful. Taking inspiration from his childhood, Lamberts pieces have a strong sense of nostalgia, evoking fond memories of a youth that many can relate to.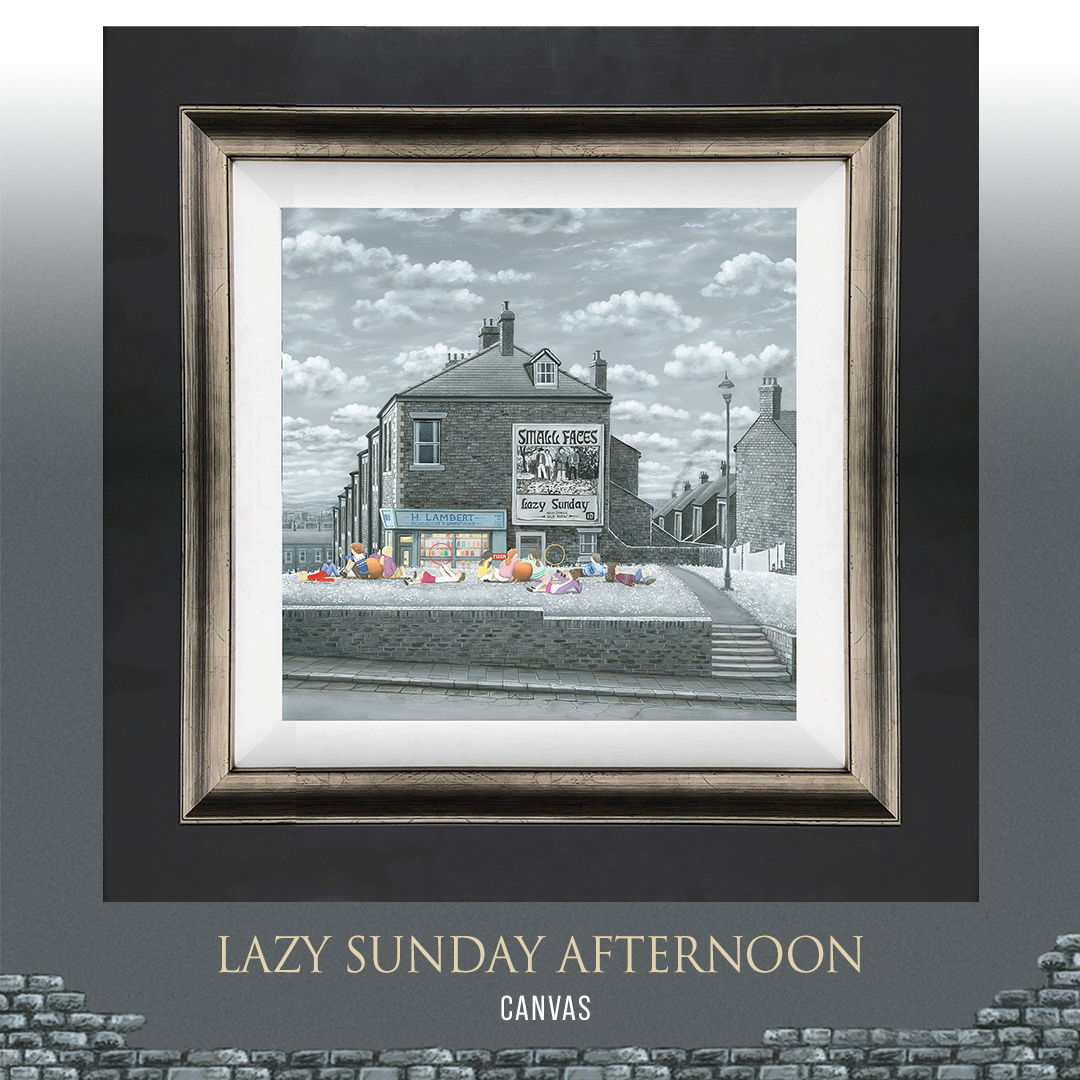 Limited Edition on Canvas
Image Size: 31 x 31cm Framed Size: 53 x 53cm Limited: 95 £495
Limited Edition on Paper
Image Size: 31 x 31cm Framed Size: 63 x 63cm Limited: 75 £445
Limited Edition on Canvas
Image Size: 31 x 23cm Framed Size: 53 x 45cm Limited: 95 £295
Limited Edition on Paper
Image Size: 31 x 23cm Framed Size: 63 x 55cm Limited: 75 £275
Limited Edition on Canvas
Image Size: 31 x 23cm Framed Size: 45 x 53cm Limited: 95 £295
Limited Edition on Paper
Image Size: 23 x 31cm Framed Size: 55 x 63cm Limited: 75 £275
Limited Edition on Paper
Image Size: 18 x 12cm Framed Size: 40 x 34cm Limited: 45 £180
Limited Edition on Paper
Image Size: 12 x 18cm Framed Size: 34 x 40cm Limited: 45 £180
Limited Edition on Paper
Image Size: 12 x 18cm Framed Size: 34 x 40cm Limited: 45 £180